Buteyko Breathing for Anxiety
Breathe well and feel better. Find and continue to do what you love.
 Online Sessions
 In Class Courses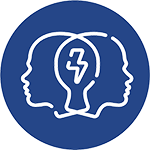 Stress Disorders: Anxiety, Depression & Irritability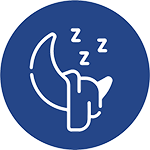 Sleep Issues: Snoring, Sleep Apnea, Fatigue & Insomnia
Ciaran McKeown learnt and practised the Buteyko breathing method as a way of controlling his asthma and anxiety. His initial interest in the method came from observing his brother's (Patrick McKeown) progress in alleviating his symptoms. He recalls that at the start the exercises were tough but easily achievable. Impressed at the results, he worked with his brother to incorporate the Buteyko method in his training and therapy sessions for over 15 years.
A registered counsellor and psychotherapist, he considers a holistic approach as being essential to improving our health and reducing stress. This view, along with his personal experiences make him able to relate to his students' particular needs and work in collaboration in finding solutions that fit them.
He believes that the Buteyko breathing method works so well because it provides the necessary physiological or somatic calming that may not come habitually to us but that we all need.
What do our students say about our Buteyko training?
"Your approach made a significant difference to my breathing during sports performance and throughout my daily life. It is simple, makes sense and should be taught to all."
"Before, I missed football, parties and swimming. Now I am able to do everything I couldn't do."
"The Oxygen Advantage has helped my Olympians become more aware of their breathing. We practice nasal breathing during foam rolling, warm ups, cool downs and during certain prescribed exercise."
"I can say that the vast majority of all of my patients have received great benefit with their nasal symptoms following instruction at the workshops."
"This is one of the best courses I have attended, and offered so much more beyond the book in terms of information and practical application. Patrick breaks down the physiology of breathing, and how it affects performance, health, and physical well being."
"I didn't realise the detrimental effect of breathing through the mouth during rest and the importance of nasal breathing. Implementing the exercises resulted in improved health and in turn better sports performance."
Buteyko Clinic is featured in: